» Corporate     Form.    Govern.    Operate.    Grow.    Transition.
Corporate
The attorneys at STUART | MOORE | STAUB provide legal services in a broad array of disciplines which combine to provide our clients with a full-service corporate and business law department. We represent public, private, and emerging companies in various areas of business, including financial institutions and related services, real estate, technology, media, internet commerce, escrow companies, food production, consulting firms, geo-technology, graphic arts, and semiconductors.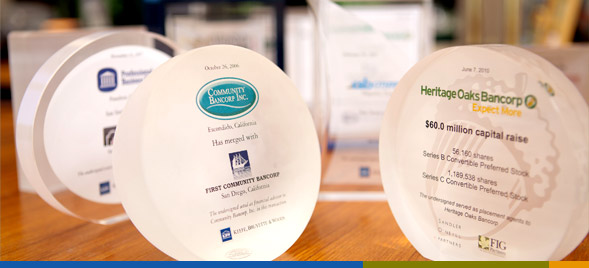 Our services include working with our clients in all aspects of their business life cycles. STUART | MOORE | STAUB's attorneys are involved with entity formation, strategic planning, the implementation of corporate governance policies, acting as corporate counsel
for a wide array of operational matters, and securing capital to effectuate a company's short-term goals and eventually the long-term plan, whether it be continued growth or a successful disposition of the company.