Kenneth E. Moore
Partner
ken@stuartmoorelaw.com
Education
1995, California Polytechnic State University, San Luis Obispo, B.S., Business Administration / Finance
1999, Washington & Lee University School of Law. J.D., cum laude
Kenneth E. Moore is the managing partner of the firm and heads its banking and corporate practice.  He began his legal career with a firm in Santa Barbara, California counseling clients in real estate and general business matters.  Mr. Moore joined Reitner & Stuart as an associate in 2003 practicing banking and corporate law, and was named a partner in 2005.
Areas of Expertise
Mr. Moore represents financial institutions and their holding companies in regulatory, securities, and general corporate matters, and has significant experience in the management of regulatory relations, regulatory enforcement actions, capital raising, and mergers and acquisitions.  He also represents private investors in financial institutions, providing counsel on regulatory and governance matters in connection with the acquisition and holding of such investments.  Mr. Moore has published articles and lectured on many topics related to financial institutions and regulation.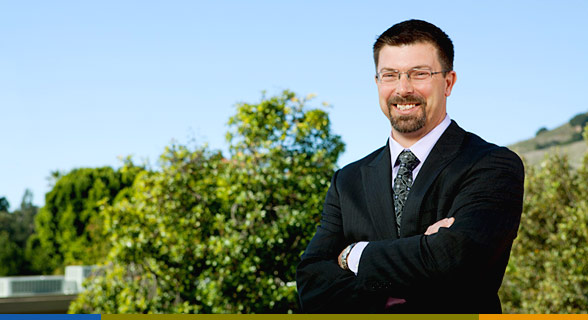 Selected Experience
Mr. Moore's experience includes: negotiating and preparing acquisition agreements and related regulatory filings for mergers, sales of assets, deposit assumptions and branch sales; preparing registration statements under the '33 Act on behalf of bank holding companies and offering circulars for banks; negotiating and preparing securities offering documents; drafting and reviewing a variety of '34 Act filings, including merger proxy statements;
negotiating and settling regulatory orders and agreements with problem banks and thrifts and handling various emergency situations involving problem or failing banks; negotiating TARP related transactions with Treasury and private investors; interfacing with various corporate committees on regulatory and financial compliance; negotiating and structuring long term debt financing for bank holding companies and banks; directing the formation of new banks, thrifts and holding companies; advising and preparing anti-takeover charter amendments and "poison pills;" advising and negotiating in the context of hostile takeover attempts; and rendering general corporate, securities and regulatory advice.

Professional and Community Involvement
Mr. Moore is a former member of the California State Bar Financial Institutions Committee, and an associate member of the Western Bankers Association. He also serves as the Chairman of the Board of the San Luis Obispo Classical Academy, a non-profit private school in San Luis Obispo, California. When away from the office, he enjoys backpacking and camping with friends and family, photography, golf, and coaching youth sports. He is married and has three daughters and two sons.